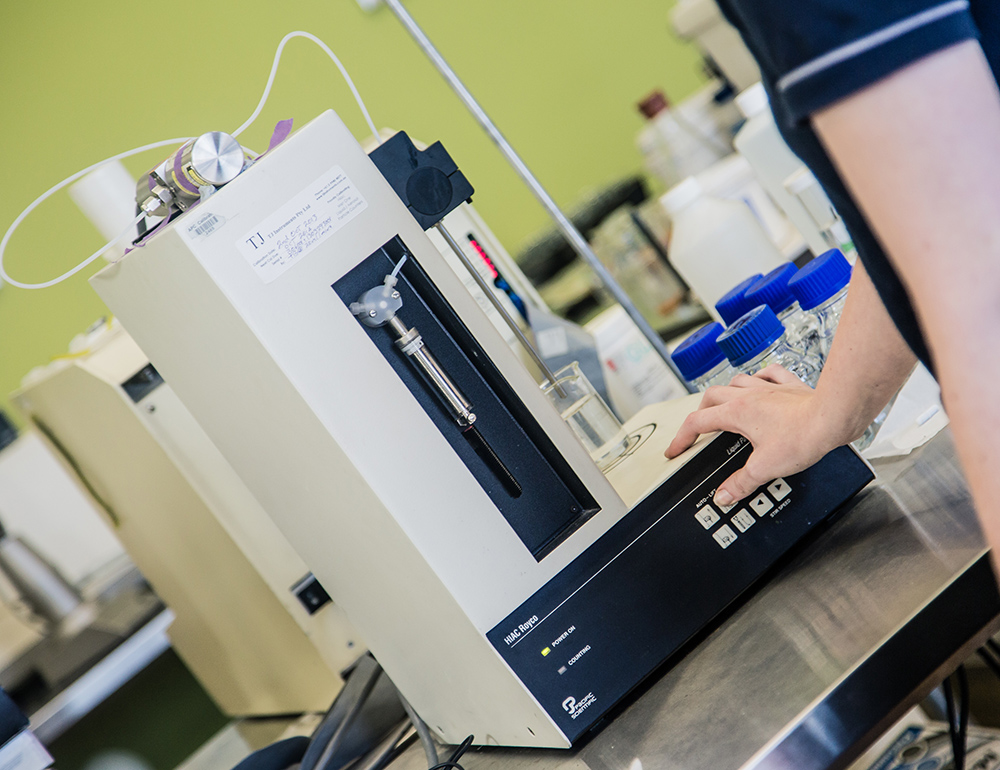 ← Return to Services
Microanalysis offers a broad range of particle sizing solutions using a variety of techniques and instruments including SEM automated imaging, optical Microscopy, particle sizing by laser diffraction, sedimentation by X-ray attenuation and cylinder settling, particle counting by laser extinction, and wet and dry sieving.  Application of these techniques are extremely varied, ranging from sizing estuarine sediment during dredging operations and predicting plume generation, to sizing concentrates and tailings produced during comminution operations and in the manufacture of food products.
Condition monitoring in large mechanical systems, (such as mining machinery and turbines) allows us to assist you in identifying breakdowns before they become catastrophic thus minimising downtime and maintenance. Ongoing monitoring of the cleanliness of fuels and oils by laser extinction particle counting following NAS 1638 and ISO 4406 could significantly improve the efficiency of your maintenance schedule!
We have even been involved in changing the stickiness of chocolate on ice-cream through the modification of cocoa particulate size.
We can calculate the filtration efficiency of various filter types through our particle counter as well as assist quality control and process efficiencies in pesticides and pharmaceuticals.
The techniques we use are:
Scanning Electron Microscopy (SEM)using automated image analysis (Feature)
Optical microscopy
Laser diffraction particle size analysis
Sedimentation by x-ray attenuation
Particle Counting by laser extinction
Sieving (wet/dry)
Pycnometry (helium/air/water) and bulk or tamped density analysis