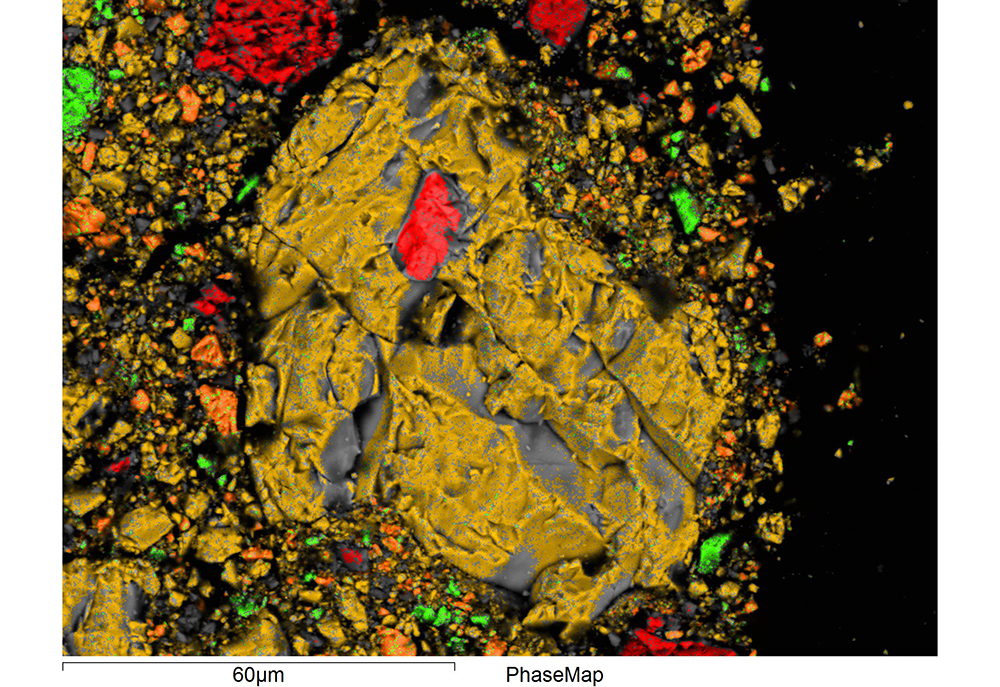 ← Return to Services
We can perform investigative forensic analysis using the majority of our analytical techniques. If you want to identify a particular type of paint to determine the origin, or to find out whether the bolts you bought caused your shed to collapse, we can investigate and characterise samples to determine where they're from and what has happened since.
We perform ongoing research to develop our reference database with certified and traceable materials such as gunshot residue, natural and man-made particulate types, plastics, minerals, bacteria, fabrics and more.
The techniques we use are:
Scanning Electron Microscopy (SEM)/EDS
Automated SEM analysis (Feature)
X-ray Diffraction (XRD)
Fourier Transform Infra-red (FTIR)