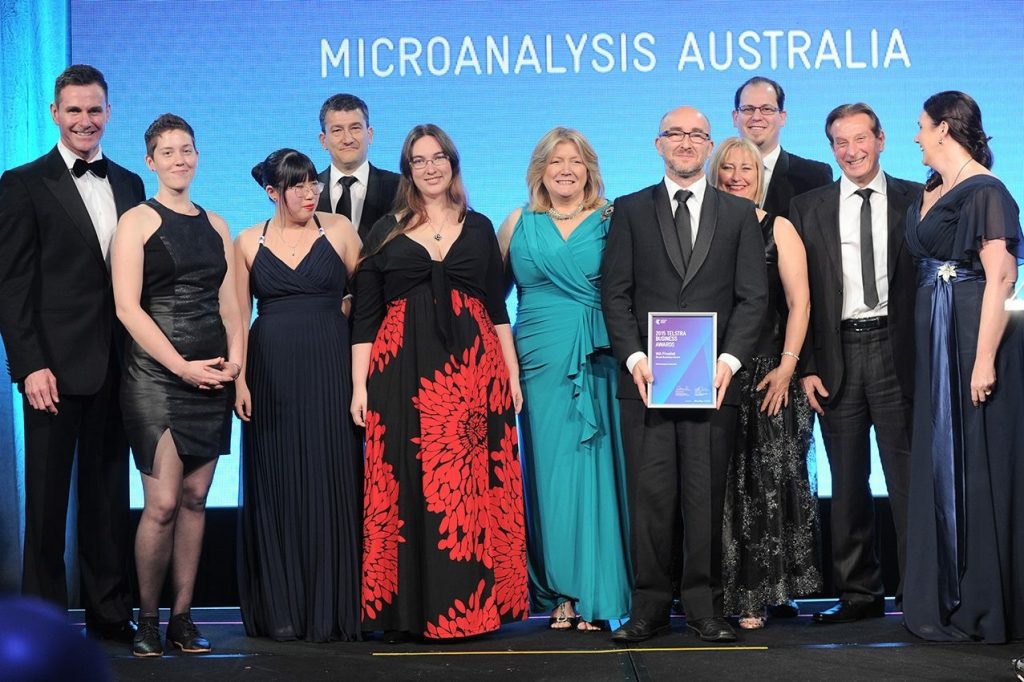 Celebrating the Best In Business
Tuesday night saw the team from Microanalysis swap our lab coats for tuxedos and gowns as we attended the 2015 Telstra Business Awards at the Crown Grand Ballroom. It was a fabulous evening celebrating the achievements and innovation of small businesses in WA.
After an extensive application process that analysed all aspects of business processes from customer satisfaction to financial management and a thorough judging by industry leaders, 23 finalists were invited to attend this prestigious evening. Microanalysis was honoured to be among them as a finalist in the small business category.
The evening treated us to some inspirational speeches by past winners and in particular keynote speaker Carolyn Creswell, founder of Carman's. Carolyn is a true inspiration and an example of what hard work and determination can achieve. She took a sm
all backyard muesli making operation and built a strong, successful business retailing in multiple countries around the world, all whilst raising 4 children. This down to earth incredible woman was a delight to meet. The parallels of Microanalysis starting in our backyard shed with two toddlers were not lost on us! Perhaps perseverance will see us there again next year, as we take a leaf out of Carolyn's book, having entered the awards 16 times herself
prior to winning.
The Small Business category award went to injuryConnect. Congratulations to them on this fabulous achievement.
Executive Risk Solutions were the overall winners on the night taking out both the medium Small business award and the WA Small Business award.  Well done guys!
We would like to thank our incredibly talented and dedicated staff for making Microanalysis the amazing business we are exceptionally proud to be a part of.
We would also like to thank you, our clients who appreciate accurate, innovative analytical problem solving. Clients who expect the best and enable us to deliver.