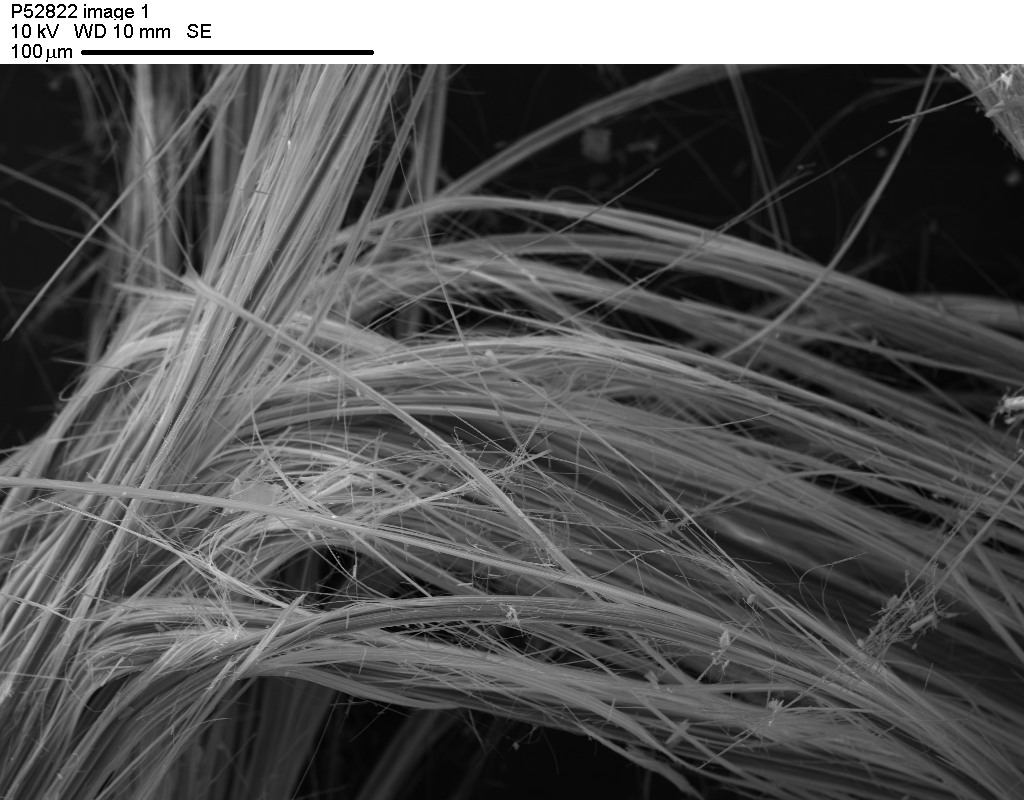 We often think of asbestos as being something from a bygone era which isn't compatible with today's health standards. Sadly, the prevalence of asbestos containing materials (ACMs) worldwide is still stubbornly high¹. As well as the '70s buildings needing repair or being demolished, there has been an increase in incidents of new imported products being found to contain asbestos. Importing asbestos at any concentration is illegal in Australia².
Asbestos can be found in a range of building materials such as cement, plasterboard, vinyl, window putty and roof tiles, as well as consumer products like crayons, paint and baby powder.
When to suspect asbestos
Asbestos containing material isn't always obvious. It is worth checking whether a product contains asbestos if any of the following are true:
The product was manufactured in the 1960s, 1970s or 1980s;
There are visible, very fine white, blue, green or brown fibres protruding from the product surface or from broken edges of the product;
The product is plasterboard, fibreboard, vinyl, rubber, wax, cement sheeting or other  building material and was recently imported; or
The product has any evidence of fibrous, non-flammable dust.
What to do if you suspect you have asbestos
If you think you may have an ACM, make sure you keep it moist to prevent the asbestos fibres from becoming airborne. This will prevent the asbestos from entering your lungs.
Put a small section (~ 5 cm x 5 cm) in a plastic, sealable bag such as a zip lock bag. Place this bag inside another plastic bag.
Now you're ready to take your sample to a lab for analysis!
What testing is available
Currently, polarised light microscopy, or PLM, is the first line analysis for detection of asbestos. Over the years there have been several areas of concern raised about the detection limits and technical limitations of the technique. PLM involves examination of the sample using an optical microscope to identify whether fibrous material is present and it is able to differentiate several different types of asbestos.
Scanning Electron Microscopy, or SEM, is an alternate technique to identify asbestos using newer technology. SEM provides quick, accurate detection in a wide variety of different materials. Using Energy Dispersive X-ray Spectroscopy (EDS) with SEM imaging, the elemental composition can be determined to easily and conclusively differentiate between different types of asbestos and non-asbestos fibres (eg fibreglass). SEM EDS also has a much lower detection limit than PLM, often to better than 0.001 wt %, of detecting fibres as small as 50nm in diameter and detecting in a wider background of materials such as in or on ores, aggregates, fillers and polymers.
A recent bulletin³ by the Department of Mines and Petroleum (DMP) outlines the importance of detecting these very fine fibres as they are more likely to move into the deeper parts of the human respiratory system and lodge in the lungs, causing cell damage. The DMP bulletin explains that asbestos fibres below the resolution limit of PLM are easily detected and identified by SEM EDS.
¹ http://www.abc.net.au/am/content/2012/s3548789.htm
²  https://www.border.gov.au/Busi/Impo/Proh/Asbestos
³ http://www.dmp.wa.gov.au/Documents/Safety/MSH_SB_131.pdf